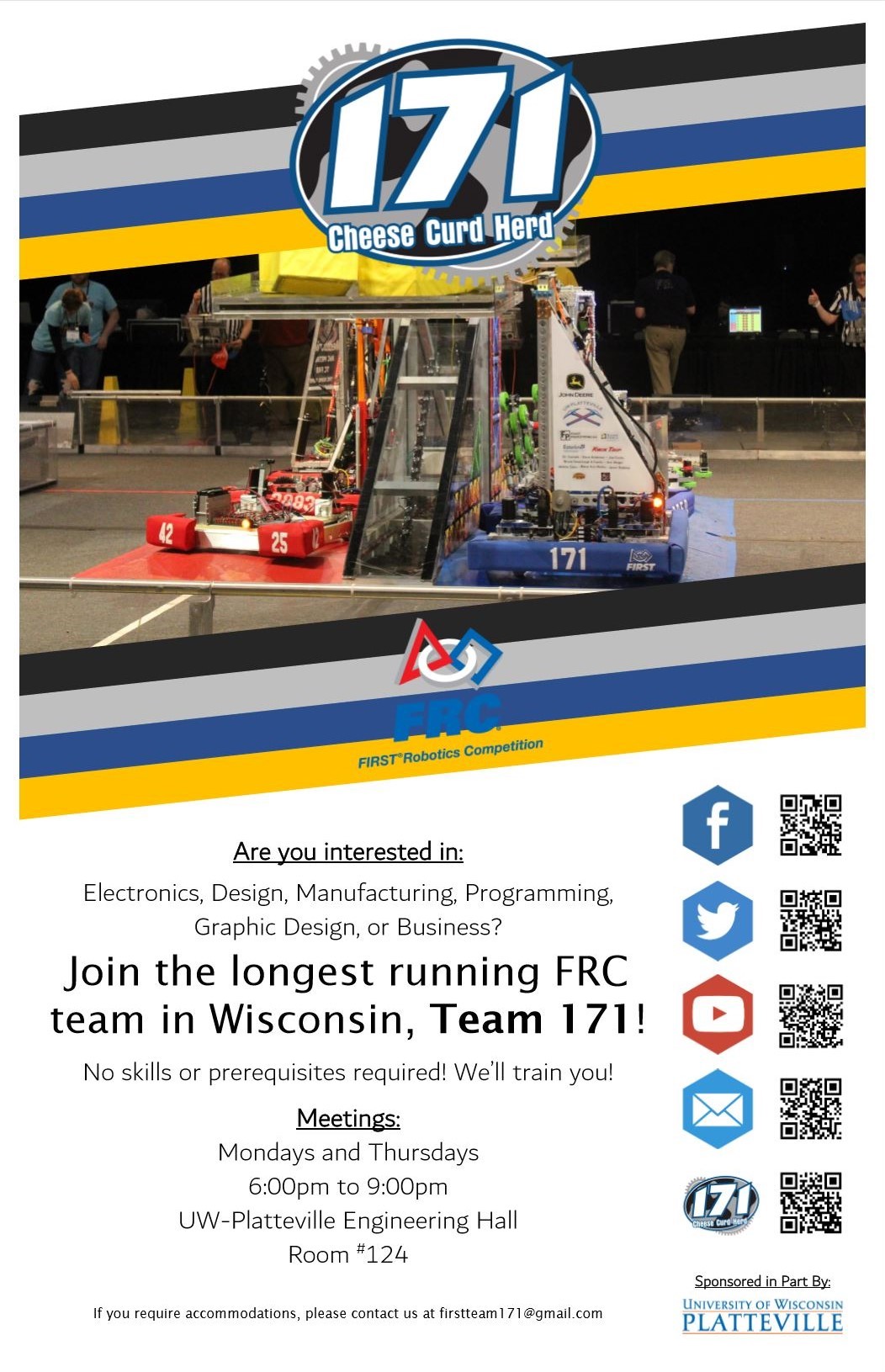 The Cheese Curd Herd was founded in 1995 and is the longest running team in Wisconsin. We are located in Platteville, WI and are sponsored by the University of Wisconsin-Platteville along with other local business. Our team consists of a group of 15 to 20 University of Wisconsin-Platteville students along with approximately 20 energetic and self-motivated area high school students. UW-Platteville is one of only a handful of university/high school partnerships out of over 3000 teams. Our team consists of students from various majors offered at the university, many of whom came to Platteville because of this program.
News:
10/19/2017 - 2018 Pre-season
We are excited for the upcoming FIRST season of FIRST PowerUp. We have been spending our offseason preparing our buildspace and teaching the students the skills they need to build a robot.
We have partnered with WestView elementary school to mentor two Jr. FLL teams. The 12 students grades 1st to 4th will learn skills that they will hopefully use in their future FIRST endeavors.
Upcoming Events: